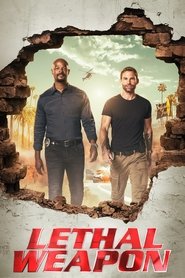 Lethal Weapon
A slightly unhinged former Navy SEAL lands a job as a police officer in Los Angeles where he's partnered with a veteran detective trying to keep maintain a low stress level in his life.
Adverts
Dont Know how to Download, kindly Visit
Here!
to See How to.
Having Issues on Download or Download Links not Working, Contact Us
Here!
Dont Know Anything about Movie Formats,
Check Here!
Views: 174
Genre: TV Series
Director: Matthew Miller
Actors: Chandler Kinney, Damon Wayans, Dante Brown, Johnathan Fernandez, Jordana Brewster, Keesha Sharp, Kevin Rahm, Michelle Mitchenor, Seann William Scott
Studio: Good Session, Lin Pictures, Warner Bros. Television